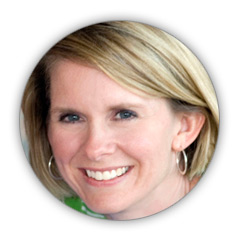 Kate Rein started Wolf Creek Publications in 2001 after years of publishing award-winning print communications for American Greetings Corporation. She has been recognized locally and nationally for feature writing, employee communication, newsletter production and design/layout.
Kate is a member of the American Medical Writers Association and has served on the board of the International Association of Business Communicators (IABC) Northeast Ohio.
She has a B.A. in communications from Grove City College in Grove City, Pennsylvania — site of the original Wolf Creek.
"I never got thrown in," says Kate, "but plenty of my friends were heaved in to Wolf Creek to celebrate a new leadership position, an engagement, a first job.... I don't think anyone's been dunked to celebrate their growing business, though — and I plan to keep it that way."