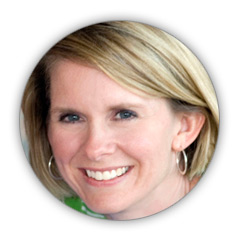 Copywriting in Cleveland, Ohio
Blog posts, infographics, newsletters, magazines, websites, videos.... You name it, Kate's written it for corporate and medical clients. Kate Rein is a 20-year veteran of the communication industry, with extensive experience in internal and marketing communication. Based in Greater Cleveland, the "Medical Capital," she does a great deal of writing for medical audiences, both patients and physicians.
Kate's writing stands out because:
It's simple, natural and conversational. It's clean, clear and concise. Even for an audience of executives, surgeons or academics, Kate strives for readability no higher than ninth grade level.
It's strategically creative, often including innovative themes, eye-catching headlines and captivating leads.
According to clients, it's always on target, on deadline and requires minimal editing.
Kate stands out because:
She's worked successfully within conservative and progressive corporate cultures. She's professional, reliable and can be trusted to work well with even the most demanding sources.
She has a long list of local and national communication awards for feature writing, employee communication, newsletter production and design/layout.
She spots grammar, spelling and punctuation errors — even ones you didn't think were errors. Pick a style, any style. Kate can follow AP, AMA, Chicago or a client's own style.
In addition to proofreading copy, Kate "proofreads" page layout — and can't sleep at night unless every bullet is lined up, leading is consistent and text is wrapped correctly.
She welcomes long-term and flat-rate contracts, but also accepts shorter, one-time projects and can charge by the hour. Contact Kate for a customized price quote.

Talk to Kate about how you can work together to make your company's or client's message stand out, too.